Our Pizza
Our Pasta
The Speciality Grill
Our Pizza
History has it that in 1889, the humble Napalese street food creation known as pizza, first found its way into the royal wood-fired oven, when pizza maestro Raffaele Esposito made one to present to Queen Margherita. His delicious creation honoured the tricalore flag of Italy with his creative use of tomato, basil and mozzarella.
At Casa Bella, we honour pizza by staying true to the original tradition underscored in this anecdote: Our pizzas bases are hand-pressed to every order, using imported Italian 'OO' flour, topped with only the finest and freshest ingredients, lavishly layered with mozzarella, and then finessed in our signature wood-fired oven until crisp and feather-like. You can visit Naples if you like, or you can feast on our Italian-inspired, glorious gastronomic pizza varietals. We think you'll choose the latter! Buon Appetito!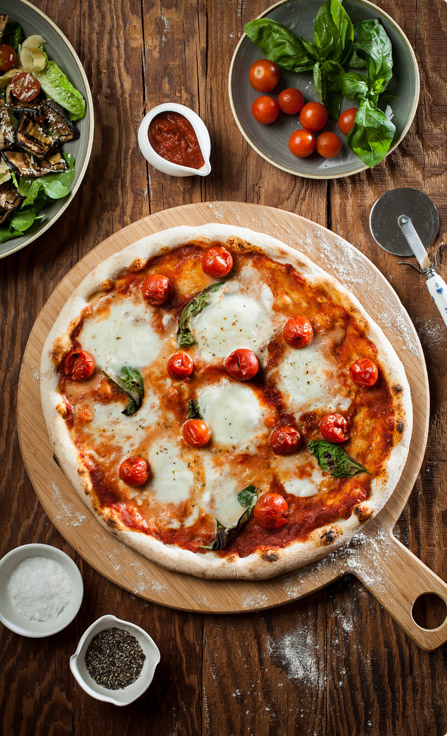 Our Pasta
Naples may be renowned for its pizza, but its pasta traditions deserve pride of culinary place too. Once again we turn to this coastal city dramatically nestled next to a formerly active Volcano for our pasta inspiration.
True to Italian tradition, we use only 100% Durum wheat to make our pasta fresh on our premises daily to give our customer the best quality product possible, we then cook it until divinely al dente to ensure the smoothest of pastas. From the much-loved Lasagne or Bolognese to our gloriously creamy Gorgonzola Gnocchi, enjoy matchlessly delizioso mouthfuls of Casa Bella pasta, the most comforting of foods!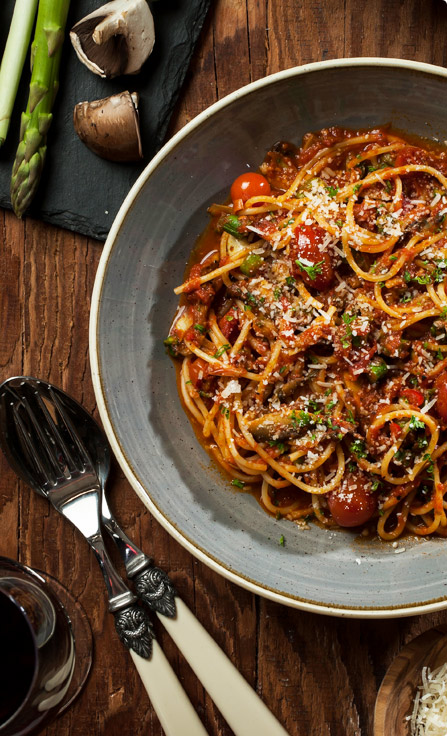 The Speciality Grill
Our A-grade beef steaks are premium-sourced, skillfully cut and then carefully aged in our cold rooms. We grill, flambé, braise or sauté our specially selected cuts, and all are calibrated for superior succulence and flavour. Our slow-braised Oxtail and Lamb Shank dishes have proven to be perennial highlights, with patrons often returning back 'home' to Casa Bella to request these magnifico menu favourites!
ITALIAN-STYLE GRILLS
Our true-to-tradition Italian grigliata items are unfettered, unfussed, fantastically fire-infused affairs: exactly as the Italians would have it! Expect simple but true-to-essence, robust flavour profiles, beginning with an on-point rub that always features that most quintessential of revered Italian ingredients: extra virgin olive oil, Maldon salt, piquant black peppercorns and our secret herb selection enhance this 'pure', rustic form of grilling. Expect exquisitely seared, uncomplicated flavours – così grande!
First we eat, then
we do everything else!
About Us
'First we eat, then we do everything else'. No gathering or visit in Italy can take place in the absence of a delectably gratifying meal, creatively crafted from the best ingredients the many local markets have to offer. So, too, it is in our beautiful home, Casa Bella.
Read More
---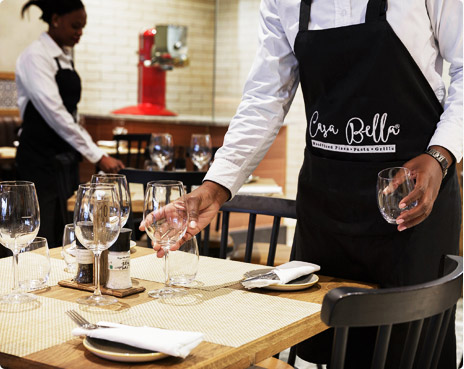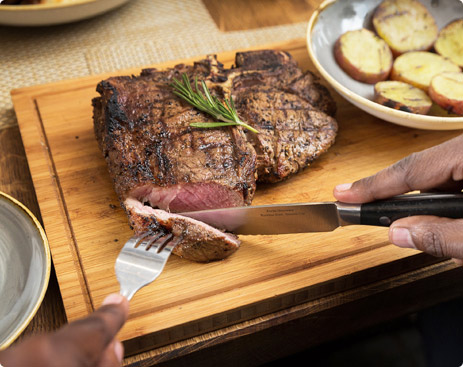 CASA BELLA – UMHLANGA (PEARL WALK)
---
A lovely evening of excellent service, fantastic food only complaint was that you had run out of gorgonzola and you have a few meals that offer this particular cheese.
CASA BELLA – UMHLANGA (PEARL WALK)
---
Had a brilliant evening with great food, friends and vibe, magaritas were great! We were celebrating a birthday and the management and staff made it really special for us. Will definitely be back again 🙂
CASA BELLA – GRANDWEST
---
I enjoyed the atmosphere and the staff were polite and very friendly. The food was amazing! Definitely going back